Craft Parties
Urban Fauna Studio offers a variety of craft activities and party planning to match any size event! Our parties are perfect for corporate events, birthdays, holiday celebrations or any event where people want to engage their participants in a fun and memorable way. What better way to bond, celebrate or commemorate your event than making something together? Our parties include all tools, materials, instruction, and patterns.  Contact Us Today For More Information!
Some examples of workshops we have done before…
Learn to Spin Yarn: Using simple household objects, we will create an ancient spinning tool called a drop spindle. Participants will learn about the process of taking raw wool and spinning into yarn!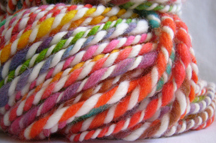 Wet Felted Beads: Ever wonder how wool felt is made?  Wool, which comes from sheep, is a very strong and stretchy fiber.  When you get wool hot, wet and add pressure (rubbing and rolling it) it shrinks and becomes felt. In this class you will be learn to make felted balls and multicolored sushi beads! Students can trade beads and have a rainbow of woolly baubles to take home!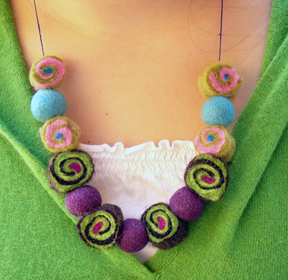 Needle Felted Birds: Needle felting, an exciting and easy dry felting method, has gained tremendous popularity over the last decade. This fun technique uses a special needle to transform wool fleece into everything from detailed surface embellishment to 3-D figures. Using your own needle, wool, and other basic tools, learn to needle felt a lovely bird!